Never again worry about what to sync to your iPad. With 1TB of wireless storage, the LaCie Fuel lets you store 500+ movies or thousands of photos, songs, and documents, and access them on your iPad, iPhone, or Mac. With up to a 10–hour battery life, the LaCie Fuel lets you enjoy your media all day, without needing Internet or cables.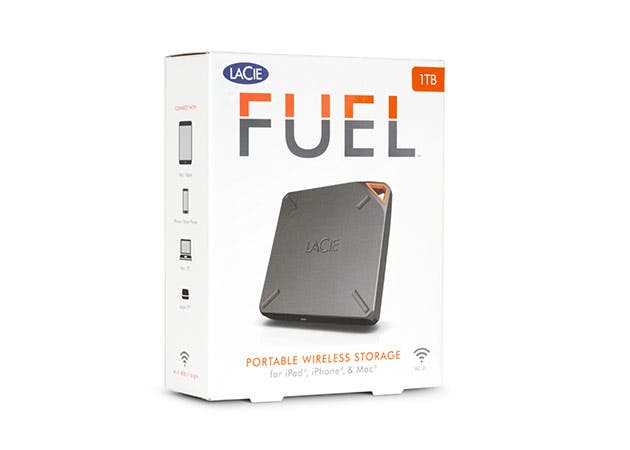 The LaCie Fuel creates its own Wi–Fi network, just like your home router. So up to 5 devices can access its storage at the same time. You can even stream an HD movie to up to 3 devices simultaneously. Family road trips, long commutes, and airport layovers just got a lot better.
And while the LaCie Fuel doesn't need Internet to work, it can connect to nearby Wi–Fi hotspots. It can then provide Internet access to up to four of your wireless devices.
We are excited to offer LaCie's Fuel for $199.